As I'd mentioned here before, in the mid '90s there were scores of 8 Track tapes to be got for a quarter apiece, and this gem was one of my earliest purchases. I'm not sure if at that point I was already familiar with Michael Urbaniak's jazz fusion violin work, but the sonic experience here was a rather different beast altogether.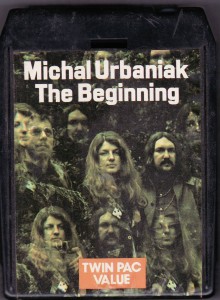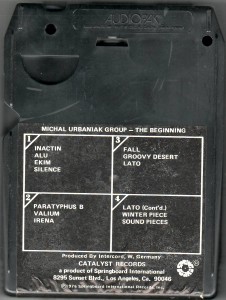 Much of my first impression of this recording was the result of the "fuzzy edges" and channel bleed that occurs with old 8 Tracks.  If you are an 8 Track enthusiast, you will know the sound:  The ghosts of adjacent audio tracks will seep in through the haze of tape hiss and add a strange, distant confusion to the music.  That effect is particularly striking with music as outlandish and spacey as this, especially when Urszula Dudziak's impish coo weaves non-literal, abstract melodies.
It turns out this particular title is a re-release combining two earlier Urbaniak LPs, 'Inactin' and 'Paratyphus B'.  An attentive ear will recognize a number of familiar hip-hop samples on these, as well.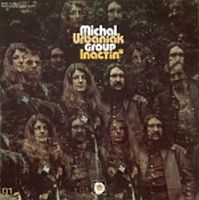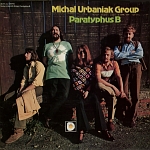 You can enjoy these rare cosmic wonderworks via the Ile Oxumaré blog, which features quality rips of the vinyl for both 'Paratyphus B' (1973) and 'Inactin' (1975).   The standout track "Lato" (an otherworldly, crazed freak-out of paranoid squawks and frenzied percussion) was cut into two parts for the 8 Track sequence, and it truly deserves to be experienced in all of its free-form insanity without that surprising moment of  silence.